 So we have the prophetic word made more sure, to which you do well to pay attention as to a lamp shining
in a dark place, until the day dawns and the morning star arises in your hearts (2 Pet 1:19)
Originally known as Nikos Ministry, founded in 2003, Jan van Wyk Ministries is a cross-denominational traveling evangelistic/teaching ministry. The founder of this ministry is Dr Jan van Wyk, who has 43 years of pastoral experience and believes in the importance and edification of the local church. He teaches and preaches God's uncompromised Word and allows the Holy Spirit to minister to God's people. (1Cor 2:1-5, Mt 9:35, John 14:12, Acts 10:38).
biblical teaching offered







OTHER subjects Dr Jan teaches on
Click on Photos for enlarged view
End Time DVD Set
Order Now -More than 5 Hours of teaching
Order DVD Here
Complete and submit
For Bookings and More Info
Visit our Information and Guidelines page
On the "Information and Guidelines" page you will learn more about the advantages of having special services as well as Dr Jan's commitmitment to you. Click here to read more.
Our Founder
Dr J A van Wyk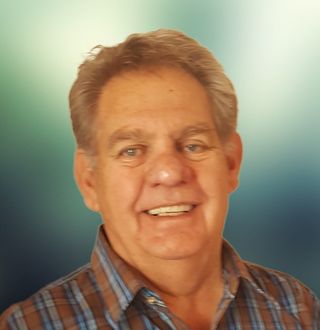 Dr Jan van Wyk - resides in Jeffreys Bay, Eastern Cape. It is from here that he travels nationally and internationally to proclaim the Good News to all nations.
Our Aim
To proclaim the gospel of Jesus Christ
OUR AIM is to make Christ known through evangelistic and teaching outreaches. We are:

Empowering and enabling men, women and youth to maximise their potentials.




Glorifying God and enjoying Him as we seek to obey His commands to us as individuals and as part of the church.




Doing this by understanding

and applying Scripture through the help of the Holy Spirit

Breaking barriers between cultures.

Evangelism is a priority and we long that Christ should be made known to all people in obedience to the Great commission
Let US HELP
Grow your Church
For Afrikaans Followers
OGGEND OORDENKING
Dr Jan stuur elke oggend 'n "Voicemail" per whatsapp uit. Talle getuienisse is reeds ontvang van wat die Here deur hierdie bediening vir individuele persone en gesinne gedoen het. Dit is 'n gratis bediening en indien jy dit ook wil ontvang voltooi die vorm hieronder en stuur dit aan ons.
Voltooi om Oggend Oordenking te ontvang
Contact Form:
Contact Form
Contact us:
Tel and address detail:
Nikos Ministry
P O Box 1787
Noorsekloof
6331

Mobile:+27 82 893 7053
Office: +27 (0)42 296 0175
Fax: (086) 540-1550
Email: info@nikosministry.co.za


Using this site means you accept its
terms
| Copyright © 2020 Nikos Ministry, South Africa.
| website by